CELEBRATING 20 YEARS IN FLORIDA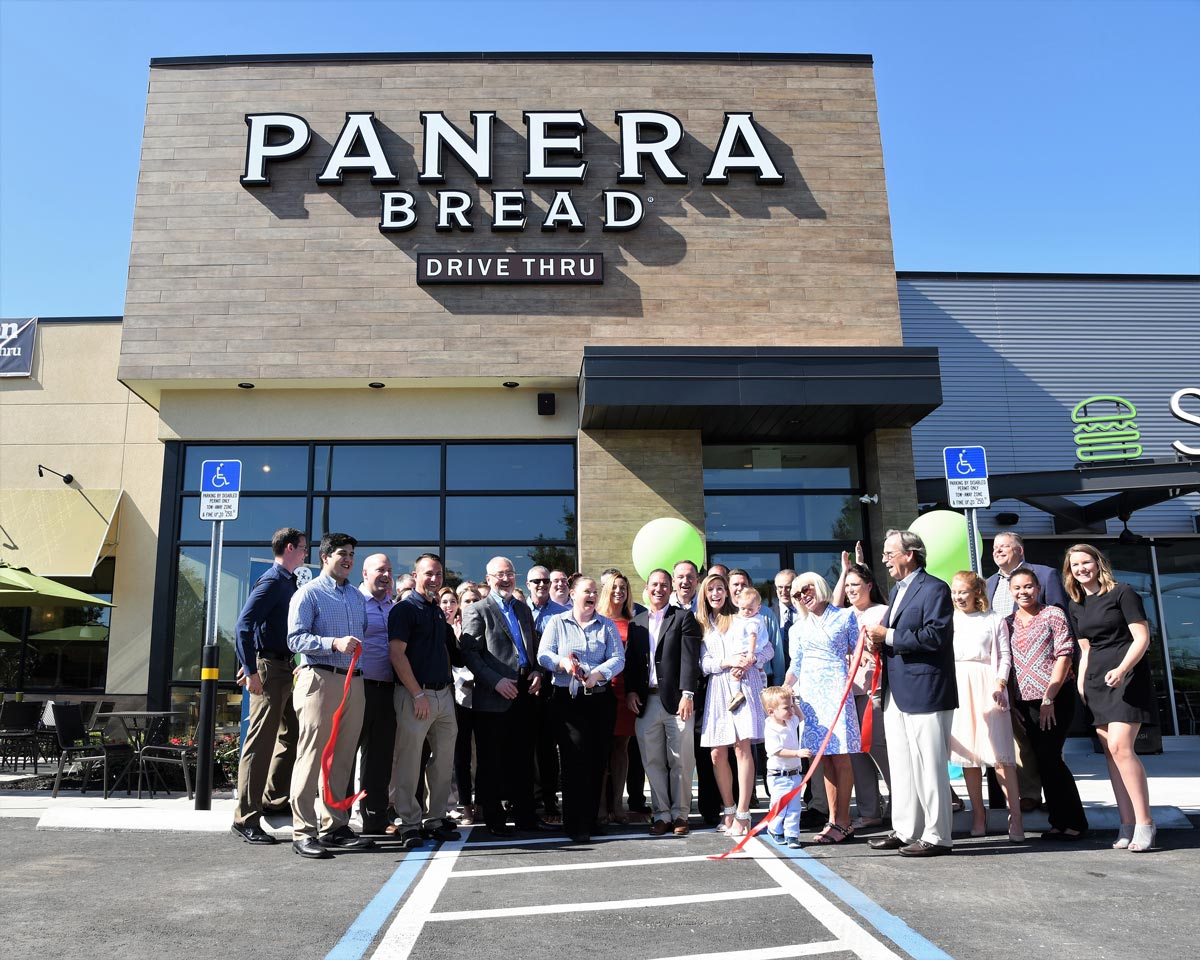 On April 4th, 2018, Covelli Family Limited Partnership celebrated 20 years in Florida with the opening of their 80th bakery-cafe in the area. The grand opening included surprise giveaways, a celebratory toast, ribbon cutting and a $200,000.00 check presentation to the Foundation for Foster Care.
"Since the very beginning, Panera has been a strong partner increasing our awareness in the community and we are honored to be connected to such a generous company that truly cares and shows that commitment every day," said Betsy Bell, Executive Director of Foundation for Foster Children. "None of this can be done without the support from community leaders like Panera Bread." Since 2009, CFLP has donated $350,000.00 to the Foundation for Foster Care.
"We have a lot to celebrate and want to show our sincere appreciation to our customers for the past 20 years" said Kevin Ricci, Owner of Covelli Family Limited Partnership. "We have the most generous and loyal customers in the industry and they are the reason for our success." With the help of Panera's customers, CFLP has been able to donate $125 million over the past twenty years to local non-profit organizations through their Operation Dough-Nation formalized giving program consisting of Community Breadbox cash collections, Day End Dough-Nations, in-kind donations, sponsorships and proceeds from cause-marketing campaigns. In addition, CFLP employs 5,000 people throughout Orlando, Tampa and along the East Coast of Florida.
"Giving back to the community has always been the backbone of our organization," said Annette Ford, Owner of CFLP. "We intend to keep this commitment to our local communities and continue supporting non-profit charities that better the lives of others."
Panera Bread has also made a commitment to being transparent and touts a 100% clean menu consisting of no artificial flavors, sweeteners, preservatives, or colors from artificial colors. "For 20-years Panera Bread has made a name for itself in Central Florida under the guidance and strong leadership of both the Covelli and Ford families," said Janet Morrow, Orlando Health Foundation Vice President-Corporate Partnerships. "Not only have they helped promote the concept of clean, healthy and convenient eating in our community, but they have also provided philanthropic support to Orlando Health through their Pink Ribbon Bagel and Valentine Heart Cookie cause-related marketing campaigns to benefit patients of our cancer and cardiac services. Annette Ford, Orlando Health Foundation Board member, has generously supported our life saving mission for years and we remain grateful for this amazing partnership."
The 20 year milestone celebration symbolized the growth of the company, their continued commitment to giving, and an unwavering appreciation for the many guests and employees who have made Panera Bread what it is today.